Not only our logo
needs to be green
GSV and sustainability
We take responsibility
In GSV, we want to take responsibility for the future of Denmark. We know that the construction industry affects the environment, and it is our shared responsibility to find environment friendly solutions for the future. We will gladly take on the responsibility of influencing the development of environment friendly machinery and equipment for our customers, and we will invest in an extensive portfolio of electric and battery driven machines, while we are still hard at work making our machinery and equipment more environment friendly for the benefit of our customers.
Focus on the construction process
Whenever there is talk of sustainability in the construction business the focus is often on the materials. At GSV, our focus has been on the construction process, and how we can contribute to the lowering of CO2 emissions. Through close collaboration with our manufacturers, we are always working towards the environmentally friendly solution.
The carbon footprint of construction business
In Denmark, 40 percent of all CO2 emissions is from the construction business, as is 40 percent of wastes. Therefore the construction business has a responsibility to make the sustainable choice, since it will have a clear impact if the construction business reduces their carbon footprint.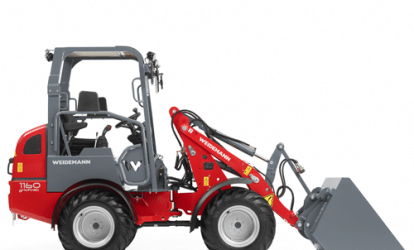 CARBON NEUTRAL
Electric machinery
The GSV machinery is made up of 28.000 units. 5.600 of these are electric, including 1.755 that are powered by batteries. Our electric machinery is in high demand, and that is why we will invest more in these. 25 percent of our investment budget for 2020 is set aside to buy environment-friendly machines.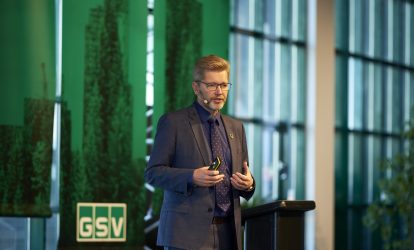 National actions
At GSV we are working strategically with our green transition. We have a CSR strategy in which the environment plays a big part. To make sure that we contribute to taking responsibility for our environment as a society, we are working with overall objectives on a national level. Locally, we are working on the things we can affect in the daily life of our branches.
We have invested in environment-friendly machinery over many years – more than 20 % of our investment budget is specifically for sustainable machines.

In 2019, we held the conference "Fremtidens byggeri" ("Construction of the future") that gathered more than 300 decision-makers from the construction business, and focused on the environment, the construction business and what we can do as a business. One of the keynote speakers was Lord Mayor Frank Jensen who zoomed in on the strategic environmental goals of the City of Copenhagen.

Our increased focus on environment-friendly solutions has resulted in GSV being invited to be a part of the governments climate partnerships for building and construction. In the committee, we work with specific inputs to reduce emissions of CO

2

.
Local actions
Our responsibility does not end with offering environment-friendly solutions. We have taken several local actions that help make GSV more sustainable and reduce the carbon footprint.
Among other things, we have changed all conventional light bulbs to LED light bulbs, that last at least 15 times longer than a normal light bulb.

We have reduced the temperature for washing our machines from 80

o

C to 30

o

C, and we use environment-friendly soap. We also educate our employees on how to save water. 

We are also in the midst of a digitalization process that can help bring our carbon footprint down and make all information more accessible at the same time.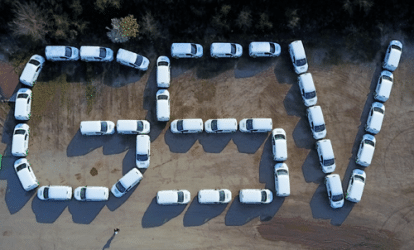 GREEN LOGISTICS
Logistics
Optimized logistics often equal greener logistics. At least, that is the case with us. Our new transporters are equipped with the right filters that make sure GSV drives environmentally friendly on Danish roads. 
Our packaging process has been reviewed so that we always pack things correctly. That makes our work day easier and reduces waste of energy since we won't make drives that are unnecessary.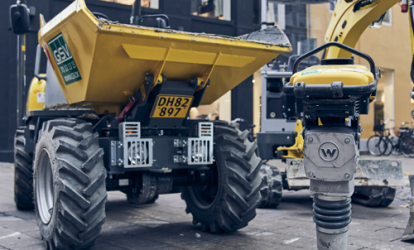 Green benefits
All parts involved benefit from focusing on sustainability. Electric machinery is less noisy which improves the work environment on building sites. The machines also make it possible to work at night in densely populated areas which brings down the time spent on construction. 
Even though the electric machines are more expensive to purchase and rent compared to the conventional diesel hungry machines, you quickly save enough on fuel to make up for the difference.