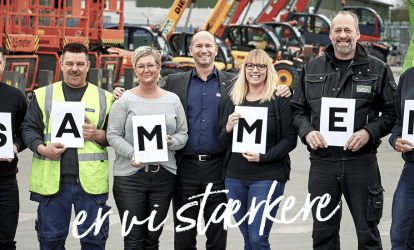 People first
Our core story is based on people, since strong unity means everything – our employees, customers and suppliers are GSV.
Read our core story here:
Everyone can rent machinery and equipment – it's the people and the relations, that make a difference
People who are doing well and work hard to do better all the time – that is GSV.
Partnerships and long term relations with customers and suppliers – that is GSV.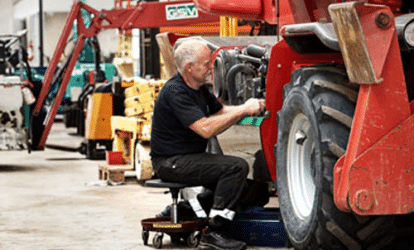 Machinery and equipment of high quality with high standard certifications and availability 24/7 – that is GSV.
Service with the emphasis on precision, a personal touch and tailored solutions – that is GSV.
In GSV, we think long-term. As the market leading rental equipment distributor in Denmark, we can't make a living out of half measures and a quick buck. 
We make a living out of our customers, suppliers and employees caring for GSV, and making them want to come back tomorrow.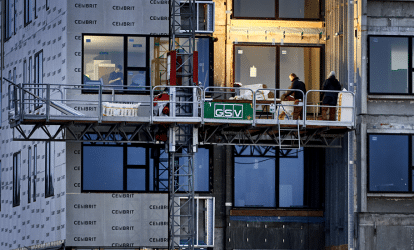 We contribute to our customers being able to make Denmark better through construction projects, public service and efficient industrial production.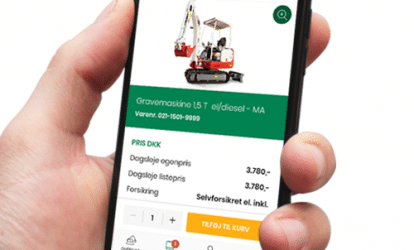 We want to be an innovative partner to our customers, so we can keep evolving and be on the forefront of the newest technology, the newest environmental requirements, work environmental requirements and safety requirements – and the best machinery and equipment.
We want to be a modern business with old merits.
We want to be a good business to trade with. We want to set the standards others have to work hard to follow. 
And we want to be a pleasant place to be in a business that isn't always all that pleasant.
Because we believe that dedicated employees who are feeling well deliver the thing that makes the difference to our customers.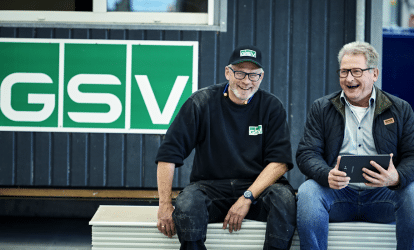 And because in GSV, we just really like people