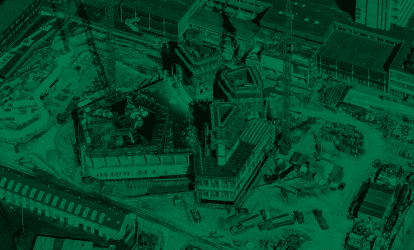 Management of construction sites
We deliver solutions on the construction site – and we're there when you need it
GSV Solution take responsibility for making sure the construction site is working. With our one-stop shop solution we ensure that there is a strong infrastructure on site, clear security procedures, continuous cleaning, sustainable separation of waste and control of access to the site. All these are vital factors to make sure that quality and supply is always at its best.
We form partnerships with our customers, and we see solutions that raise efficiency, streamline procedures and reinforce security. That way, we make sure our customers can do what they do best – construction.
"Our collaboration with GSV Solution is characterized by a good understanding of the tasks that require planning, but also those that arise urgently and must be solved from day to day. GSV Solution has put itself effectively into the task and with common sense and respect for our budgets and schedule, solved them independently and smoothly."
William Christiansen
Project Manager - Pihl Konsortiet
We see solutions, not limitations on the construction site
We are right there with you on the construction site, which means we're always available when the customer needs it. We offer to build temporary satellite branches that lets you rent lightweight equipment, handheld tools and other types of equipment for your construction in an instant, and as soon as you need it. That is why you only need one partner to make the construction site work smoothly – and that saves time and money and reduces the number of external suppliers.
We offer a service that covers everything that has to do with running your building site. Overall we offer:
Logistics and management of construction sites
Waste management and sustainability
Access control and guard service
Security
Portable cabins and accommodation units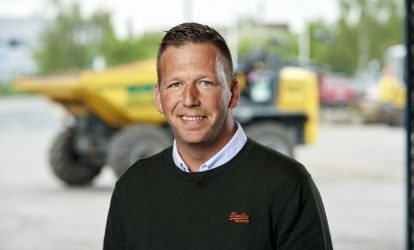 We can minimize delays among other things
"You can plan a lot of things, but there is always something that needs to be solved from day to day. We take pride in resolving that, because it's the little things that make delays in the long run. That is why we see ourselves as a partner – from beginning to end – throughout the entire process where we contribute with solutions and take responsibility for your construction site with our one-stop shop concept."
Kenneth Larsen
Director of GSV Solution
People that make a difference
In GSV, we believe that people are more important than machines. At GSV Solution we are sure that the right people will make a noticeable difference for our customers on the construction site when it comes to efficiency and safety, but also when it comes to work environment. That is why our project managers and site managers are top shelf. They all have experience and qualifications to be an active partner in operating and development on the construction site.
You can plan a lot, but there is always something that needs to be solved from day to day. That is what we vouch for in our partnership.
We digitalize procedures – you save time and money
We've digitalized our rental business, and in GSV Solution we've made our documentation to the customer digital. All procedures, deliveries and rentals are documented in our app. That creates transparency for our customers and make the work relations between us clear.
Do you need more information?
You can always contact our main number: 70 12 13 15
Or send an email to Director of GSV Solution, Kenneth Larsen: ken@gsv.dk