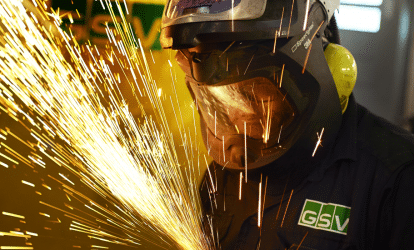 GSV is DRA certified
GSV is DRA (Danish Rental Association) certified
What it means to you: 
Fewer stop-downs and a higher efficiency

Focus on environmentally friendly solutions

Increased security for your employees
A DRA certified equipment rental business is the safe choice for those who care about quality, the environment and work environment. Certification and inspection is handled by the independent inspection body Force Technology. You can read more about DRA on their own website here.
Quality assurance policy:
The essence of DRA is the quality of the rental equipment. Through procedures and standards for inspection of returns, performance testing and quality insurance, and inspection of work routines and processes we make sure that we let out equipment with a high uptime.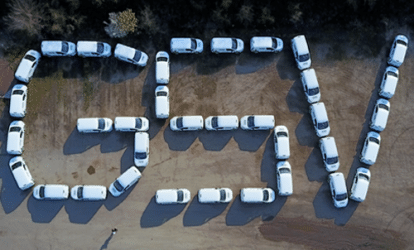 Quality goals:
We want fewer invoices with errors, fewer deliveries where we have to send a fitter shortly after, and more deliveries on time.
Our objectives are:
2,5 % credit notes

2 % call for fitters within 48 hours

80 % deliveries on time
Environmental policy:
We have committed ourselves to charting environmental influences, and we have procedures ready to reduce energy consumption from machinery and buildings, reduce use of chemistry, waste management and recycling.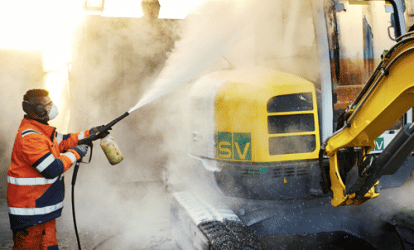 Environmental goals:
We want to reduce the amount of energy we spend on heating and lighting our branches without affecting the work environment, and we will do more waste sorting and recycling. 
Our objectives are:
80 kWh on heating per m2 in buildings

35 kWh on lighting per m2 in buildings

75 % of our waste recycled
Policy on occupational health and safety:
Our work environment management has strict procedures for working with chemicals, use of safety equipment and handling of the equipment and machinery. We take safety seriously, and we have emergency procedures in the event of accidents and fire.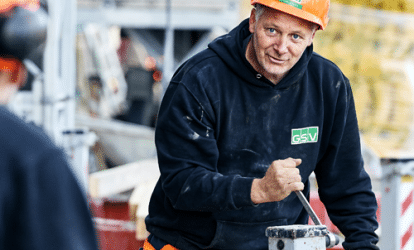 Occupational health and safety objectives:
We want fewer accidents, a more conscious safety culture and an even better result at the internal inspection audits. 
Our objectives are: 
Accident frequency of 15

40 safety observations per accident

60 % green smileys