SSG & GSV
About SSG
SSG is the leading provider of damage control, property services and industrial services in Scandinavia. 
They have departments for both carpentry and painting, experience in dealing with greater damages and an emergency response team for when disasters hit.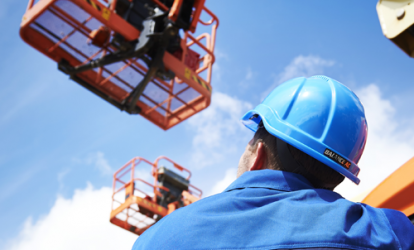 A very positive customer experience
"When we rented lifts for cleaning hard-to-reach places at Lindøværket, we had a very positive customer experience with GSV. 
We had an uncomplicated cooperation and experienced a high level of service.
It is in particular the relation to GSV's customer service team that really enhances the positive experience."
Peter Kristensen
Project Manager of Special Service – SSG A/S
Read other customer experiences
We work with a lot of interesting companies all over Denmark – both big and small. You can read about their many different tasks here.